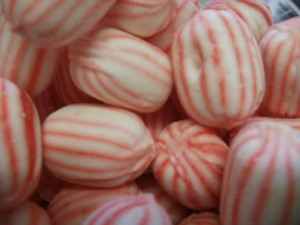 Courtyard Candy
Drumnadrochits traditional sweet shop. choose sweets from over 150 jars. pick n mix and loads more. Ice cream hot drinks, gifts and treats for all occasions.

Drum Farm Courtyard next to fiddlers
---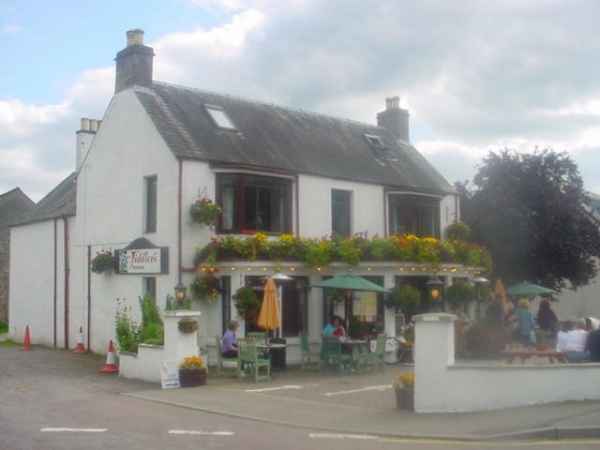 Fiddlers Highland Restaurant and Cafe Bar
Good food served simply. Salmon, beef or game and Scottish dishes to delight you. Taste our award-winning haggis (that famous beastie of the hills), hearty casseroles, generous fresh salads and delicious steaks which we char-grill for the best flavour.

We also regularly have fresh west-coast seafood specials, interesting seasonal dishes and daily vegetarian options.

We feel that we have something for everyone here at Fiddlers and this choice coupled with our genuinely friendly service makes us the place to eat whether you are on a day trip to Loch Ness, staying in Drumnadrochit or even lucky enough to live in this beautiful part of Scotland.
---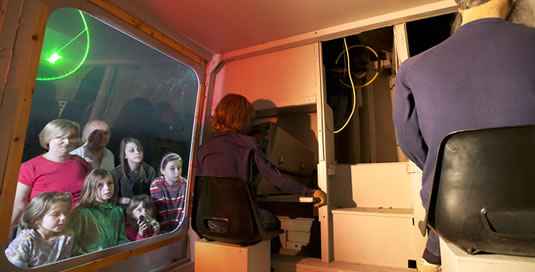 Loch Ness Monster Exhibition
The exhibition was opened by explorer Sir Ranulph Fiennes. It takes visitors through seven themed areas on a journey from the dawn of time to the third millennium
An insight into the lochs wider significance. Designed and narrated by Loch Ness Project leader, the naturalist Adrian Shine.

Whilst keeping the mystery centre stage, it is placed firmly into the context of a loch with rare and unusual properties: some still motivate expeditions while others can create monsters. Here are the results of that exploration, using the very latest multi-media system, original research equipment and authentic underwater films.

---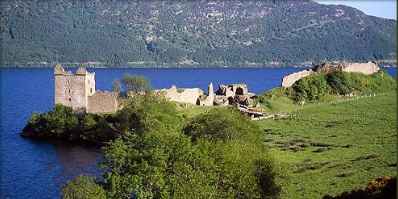 Urquhart Castle
The magnificently situated Urquhart Castle, on the banks of Loch Ness, remains an impressive stronghold despite its ruinous state.

Once one of Scotland's largest castles, Urquhart's remains include a tower house that commands splendid views of the famous loch and Great Glen.

Urquhart witnessed considerable conflict throughout its 500 years as a medieval fortress and its history from the 13th to 17th centuries was particularly bloody. Following Edward I's invasion, it fell into English hands and was then reclaimed and lost again. In the 14th century, it figured prominently in the Scots' struggle for independence and came under the control of Robert the Bruce after he became King of Scots.

In the 15th and 16th centuries, the castle and glen were frequently raided from the west by the ambitious MacDonald Lords of the Isles.

The castle's history and that of the noble families – Durward, MacDonald and Grant – who held it, is told in the exhibition and audio-visual display in the new visitor centre. The Centre features an outstanding array of medieval artefacts found at the castle.

Visitors can relax in the café and visit the shop with its local crafts. The visitor centre contains retail, interpretation area, audio-visual presentation and tearoom and toilets on one level. Stunning views of the loch can be obtained from visitor centre veranda.
Near Drumnadrochit IV63 6XJ
---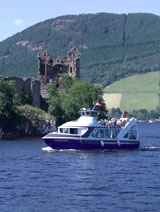 Jacobite Loch Ness Cruises
We are extremely proud of everything we have achieved since the company started in 1973, winning many awards and delighting over 100,000 customers every year.

We are able to provide award winning cruises tours and charters on Loch Ness because our whole focus is upon ensuring our customers enjoy the highest quality in every way, from start to finish, every month of the year.

Unbeatable choice
It is the culmination of years of experience, our vast knowledge of the Loch, a meticulous approach to safety and devising new ways to make the service even better.

No other Loch Ness tour company offers such a huge diversity of cruises and tours, lasting from one to six hours. Cruises leave from Inverness and also the Clansman Hotel Harbour, 9 miles outside Inverness on the A82. Some cruises include visits to other attractions, such as Urquhart Castle and the Loch Ness Exhibition Centre.

Exclusive charters are also available for weddings receptions, corporate hospitality and special events.
---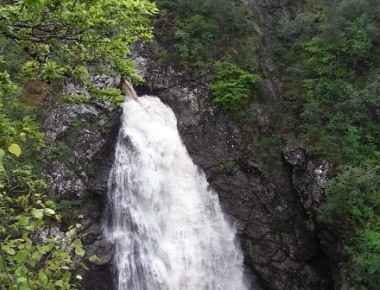 Falls Of Foyers
The falls may not be as dramatic as they once were in Victorian times, however theyare still worthy of a visit.Parking is outside the Post Office / Coffee Shop in the village (limited spaces). Acrossthe road from here a well maintained path leads steeply down forested slopes to twoviewpoints overlooking the Falls of Foyers. This is the spectacular 140ft waterfall inwhich the River Foyers drops into a gorge finally leading into Loch Ness.During your walk you will come across several interesting information boards aboutthe falls and the history of Foyers.During the Victorian period the falls and gorge were a popular tourist attraction forthe "gentry". Arriving by paddle steamer from Inverness.Adjacent to the falls are forest and gorge walks, these are also well worth a visit,keeping a sharp lookout for red squirrels.Regrettably the access is not suitable for the disabled as the pathways and steps aresteep and uneven in places (walking boots/shoes recommended).Should your visit to the falls be after prolonged heavy rainfall then you may even seethem close to their former glory. Following his visit Robert Burns was inspired and wrote the following verse circa1787
---
Abbey Cottage
Fort Augustus
Inverness-shire
PH32 4BD Scotland
tel: 01320 310 524
E-mail: info@lochness.biz
Lochness.BIZ