Treasures of the Earth
Welcome to Treasures of the Earth, Europeís finest private collection of Crystals, Gemstones and Fossils.

You will be amazed by this incredible display, which took nature more than 500 Million years to create.

Housed in an atmospheric simulation of caves, caverns and mining scenes, you will find crystals over a meter tall and geodes over 7 feet tall; fossilised remains from tiny insects trapped in amber to vicious prehistoric monsters like our fossil Mosasaur.

See real Gold and Silver, ancient Petrified Wood, Rubies, Diamonds and Emeralds.

Learn about the largest Gold Nugget ever discovered and the History of the Scottish Gold Rush, and watch crystals magically change colour and glow in our UV Cave.

Come, experience the magic, and wonder which will leave the whole family in awe.
Corpach Fort William PH33 7JL
---
The Jacobite
Fort William to Mallaig

Running May - October

Please visit their web site for more information and to book
Fort William Scotland
---
Inverlochy Castle
One of Scotlandís famous castles

When visiting the Fort William area do stop off to look around Old Inverlochy Castle. Although now a ruin this was one of the most important castles in Scottish history and has been the backdrop for two major historical events, the first and second battles of Inverlochy.

The moat that surrounded the castle has long gone but the location at the western end of theGreat Glen and natural defensive postion against the River Lochy gave Inverlochy castle a superior advantage. The old Military Road built by General Wade passed right by the castle and can still be followed back in to Fort William.
Inverlochy Fort William, Scotland
---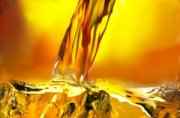 Ben Nevis Distillery
When you are visiting Fort William, come on in for a guided tour around our 178 year old whisky distillery, meet a giant of a man, Hector McDram, visit our whisky shop and restaurant then take a dram with us and savour the Uisge beatha - the water of life.
BEN NEVIS DISTILLERY (FORT WILLIAM) LTD Lochy Bridge - Fort William - PH33 6TJ
---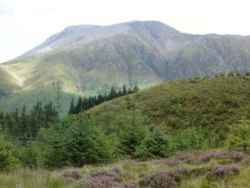 Ben Nevis Visitor Centre
The Glen Nevis Visitor Centre is situated 1.5 miles along the Glen Nevis road from the Nevis bridge mini-roundabout. Here you will find information on walking and the local area. There are toilets and a shop where you can buy essentials, such as maps and snacks or a gift to remind you of your visit. The grounds around the centre have parking for approximately 80 cars and there are lots of places to picnic beside the riverside. The Visitor Centre bridge allows you to cross to the other side and you can either follow an enjoyable walk along the riverside or continue onto the Ben Nevis track.
Glen Nevis Fort William PH33 6PF
---
Abbey Cottage
Fort Augustus
Inverness-shire
PH32 4BD Scotland
tel: 01320 310 524
E-mail: info@lochness.biz
Lochness.BIZ