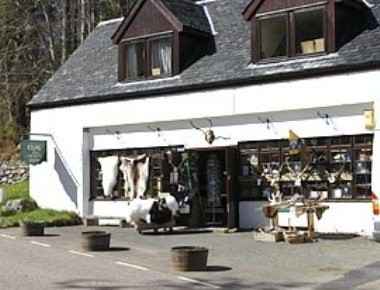 Clog and Craft Shop Invermoriston
Clog, bush hat and Celtic leathergoods maker. Deerhorn, hides, native taxidermy and a wide range of Scottish gifts and crafts.
tel: +44 (0)1320 351 318
---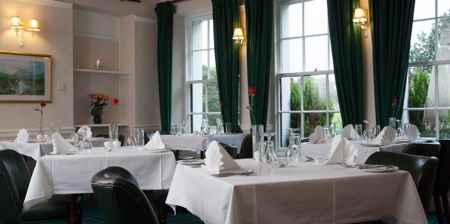 Glenmoriston Arms Restaurant
We want to ensure that your dining experience is memorable for all the right reasons. We strive to create a warm, welcoming atmosphere and our service style is attentive yet relaxed. Our menu celebrates the seasons and includes when available, our very own Glenmoriston Estate Venison, Pheasant and Partridge.

We use only the finest ingredients, purchased form reputable suppliers and locally sourced wherever possible

We are open to non residents for Lunch from 12.30 until 2.30pm and Dinner from 5.30pm until 8.00pm. These times are based on high season and are subject to change.

It is not necessary to book but it is advisable, especially during high season.
Invermoriston IV63 7YA tel: 01320 351206
---
St Columbas Well Invermoriston
This ancient well was blessed by St Columba on his travels to visit King Brude near Inverness in AD 565.
---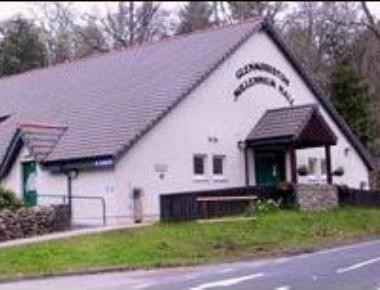 Invermoriston Car Park and Toilets
The toilets are located on the side of the Millennium Village Hall, facing the car park.
---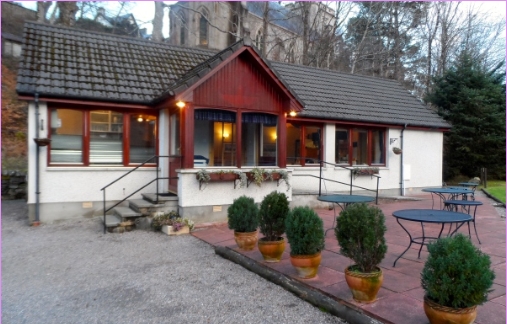 Glen Rowan Cafe Invermoriston
Open Daily 10am - 5pm
Skye Road Invermoriston IV63 7YA Tel: 01320 351 208
---
Hector and friends Invermoriston
Local Highland Cattle who live in the field which is at the back of the main car park.
---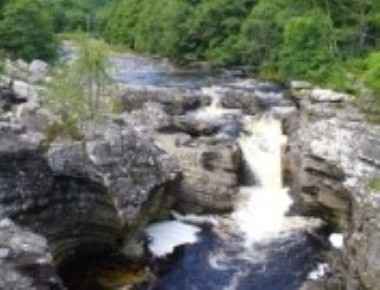 Falls of Invermoriston
The view of the falls from the old Summer House, On the footpath from the new bridge, is fantastic.
---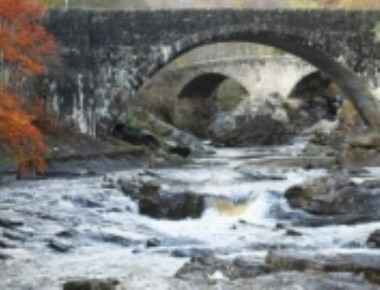 Telfords Bridge Invermoriston
---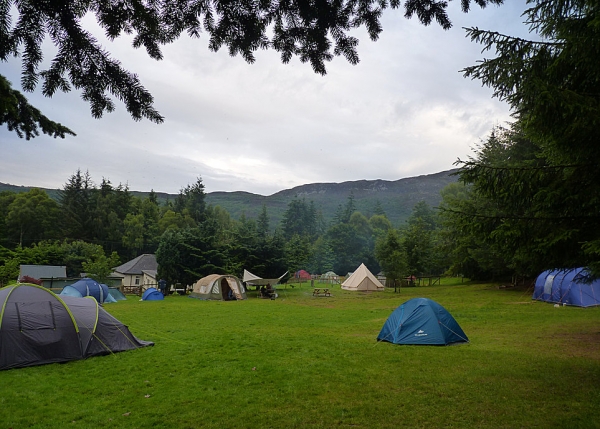 Inver Coille Camp Site
Our location is 4 miles North from Fort Augustus and 2 miles South of Invermoristion, along the A82 which follows the shoreline of Loch Ness.
For Sat Navs the postcode is IV63 7YE we are a mile South on from Loch Ness Lodges towards Fort Augustus.
Invermoriston IV63 7YE tel: 01320 351224
---
Hambro Memorial
Mrs Winifred Hambro was drowned in Aug 1932 on Loch Ness after a speed boat in which she was travelling burst into flames. Mr and Mrs Hambro and their 2 sons attempted to swim to safety, while the governess remained on board and escaped unhurt. Mrs Hambro,s body was never ever recovered.

Her husband Mr Hambro a banker who owned the Glendoe estate at the time of the accident raised the memorial to her memory on top of a hill on a remote south side of Loch Ness near Fort Augustus.

---
Corries Cave
This is a curious chasm in the hill-side on the
south of the loch just beyond Glendoe shooting lodge.

Alexander Macdonald nicknamed Corrie, like many another Highland worthy, was a famous sheep-stealer, thief and cattle-lifter. Many exploits have no doubt been fathered on him for which he was in no way responsible, but there is one authentic act of his which has caused the association of this cave with his name the attempt upon the life of the Duke of Cumberland.

---
The South Loch Ness Trail
The South Loch Ness Trail is a brand new and exciting trail for all types of user was officially launched in August 2011. The trail stretches for approximately 28 miles between Loch Tarff near Fort Augustus to Torbreck on the edge of Inverness via Whitebridge, Foyers, Inverfarigaig and Dores.

The Route:

Starting from Loch Tarff a few miles outside Fort Augustus, the trail rises sharply to Suidhe Viewpoint at 1200ft. From here south Loch Ness stretches out before you. It is a land of mystery and legend, bountiful wildlife and flora, forest, heather, peat clad moors and awe inspiring views. It is also the peaceful ,undiscovered, side of Loch Ness dominated by quiet minor roads and small communities – the population of the area is today still less than 1000.

From Suidhe Viewpoint the trail drops down through woodland and follows a minor road to Whitebridge. Whitebridge is dominated by the finest surviving example of a single span General Wade Bridge built in 1732. From Whitebridge it roughly follows the line of the old Wade road to the village of Foyers.

---
Abbey Cottage
Fort Augustus
Inverness-shire
PH32 4BD Scotland
tel: 01320 310 524
E-mail: info@lochness.biz
Lochness.BIZ