Walking, Cycling and Water Sports in Fort Augustus, Loch Ness and the Great Glen
The Great Glen Way Fort Augustus
If you are walking the Great Glen Way and you have sent your baggage ahead.
Please let your accommodation providers know in advance, so they can make arrangements to receive it.

Day 1 - Fort William - Gairlochy
Day 2 - Gairlochy - Laggan Locks
Day 3 - Laggan Locks - Fort Augustus
Day 4 - Fort Augustus - Invermoriston or Alltsigh
Day 5 - Invermoriston or Alltsigh - Drumnadrochit
Day 6 - Drumnadrochit - Abriachan or Inverness
Day 7 - Abriachan - Inverness
---
Bike Hire at Morags Lodge Fort Augustus
Adult Bikes: Specialized Hardrock

Our adult fleet of bikes come in a variety of frame sizes, with a smooth SR Suntour fork, sure stopping ,V, brakes, and double-walled alloy wheels, the Hardrock is prepared for mountain trails and urban jungles!

Kids Bikes: Ridgeback Terrain MX20

Our kids bikes are durable and fun. Perfectly proportioned to provide small riders the best fit for comfort and control. A Ridgeback kid,s bike is easily adjustable and has a light aluminium frame that allows the child to lift and handle the bike with ease.
---
Bike Hire Girvans Hardware Fort Augustus
Bike Hire, Camping Equipment, Calor Gas, Car Wash
Fort William Road PH32 4BQ Tel: 01320 366864
---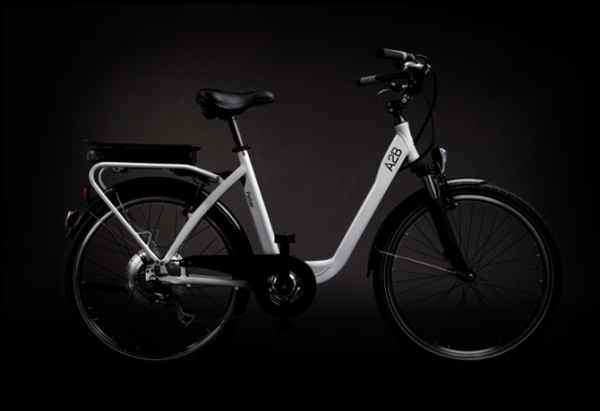 Electric Bike Hire at Ness e Bikes
The Ferber's 26" wheels offer faster manoeuvrability and improved response to fast direction changes. It also responds well to angular direction change. With a maximum speed of 25km/h (15.5mph) and a range of up to 100km (62 miles)*, the Ferber meets the need of a range of lifestyles and opens up a world of new possibilities.
Fort William Road PH32 4BQ tel: 07876 828 338
---
The Corrieyairack Pass Fort Augustus
---
The South Loch Ness Trail
The South Loch Ness Trail is a brand new and exciting trail for all types of user was officially launched in August 2011. The trail stretches for approximately 28 miles between Loch Tarff near Fort Augustus to Torbreck on the edge of Inverness via Whitebridge, Foyers, Inverfarigaig and Dores.

The Route:

Starting from Loch Tarff a few miles outside Fort Augustus, the trail rises sharply to Suidhe Viewpoint at 1200ft. From here south Loch Ness stretches out before you. It is a land of mystery and legend, bountiful wildlife and flora, forest, heather, peat clad moors and awe inspiring views. It is also the peaceful ,undiscovered, side of Loch Ness dominated by quiet minor roads and small communities – the population of the area is today still less than 1000.

From Suidhe Viewpoint the trail drops down through woodland and follows a minor road to Whitebridge. Whitebridge is dominated by the finest surviving example of a single span General Wade Bridge built in 1732. From Whitebridge it roughly follows the line of the old Wade road to the village of Foyers.

---
Taxi and Baggage Transfer
Great Glen Travel
Based in the heart of the Great Glen, we provide taxi, minibus Great Glen Travel. We are a family run business offering a reliable service. Based in the heart of the Great Glen, we provide taxi, minibus, coach hire and cycle transfer throughout Scotland. We cover all Scottish Airports and rail links. For further information, please call or email.

Lismore, Invergarry, Inverness-shire, Scotland, PH35 4HG tel +44 (0)1809 501222 / +44 (0)7713 640990 / +44 (0)7775 882348 / fax:+44 (0)1809 501345
---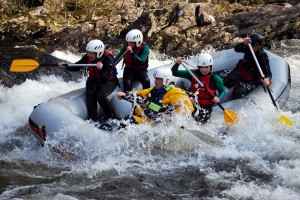 Active Highs Outdoor Activities
Outdoor Activities Fort Augustus and Fort William

Active Highs offer a fantastic range of outdoor activities near Fort William and Fort Augustus. Our activity centre is based on Loch Oich which is part of the Caledonian Canal system and the Great Glen Way and an ideal location for water sports on the loch such as canoeing and kayaking. We are also situated just a few miles away from two rivers which we use for white water rafting, scenic river rafting and canoe trips. Our natural landscape is also fantastic for outdoor activities such as canyoning, gorge walking, rock climbing and mountaineering

White Water Rafting
Canyoning
Gorge Walking
White Water Canoeing
Canoeing
Kayaking
Climbing and Abseiling
River Rafting Safari

The Great Glen Water Park, South Laggan PH34 4EA tel: 07867 895 354 - Fort Augustus Booking Office - The Caledonian Canal Centre
---
Tours Taxi and Baggage Transfer
Loch Ness Travel
Loch Ness Travel Co. was founded by George Simpson in August 1991, offering Personalised and guided Tours of Loch Ness and the surrounding area including the Highlands and Islands of Scotland for the Individual or Group Traveller (up to 8 Passengers) with collections from all major Scottish Airports, Coach, Rail and Ferry Terminals. In addition we offer both Residents and Visitors alike a reliable and efficient Taxi Service for this location and beyond.
West Lewiston, Drumnadrochit, Loch Ness, IV63 6UW tel : 01456 450550 / 07711 429616
---
Quad Bike and 4x4 Off Road Guided Tours in the heart of the Scottish Highlands
We offer fantastic Off Road quad biking and 4×4 experiences in some of the most scenic parts of the U.K. With nearly 50,000 acres at our disposal we can offer something for everyone.

With one, two and three and half hour trips you will be guided through Ancient Caledonian forests, head in to the hills or follow the rivers with their raging rapids and waterfalls, we can even throw in Scottish Baronial castles. We can offer it all in the most stunning setting that Scotland has to offer.
The Old Filling Station, Camus Cilean, Kinloch, Laggan PH20 1BX tel: 0845 094 5513
---
Abbey Cottage
Fort Augustus
Inverness-shire
PH32 4BD Scotland
tel: 01320 310 524
E-mail: info@lochness.biz
Lochness.BIZ