Things to do in Fort William
Quad Bike and 4x4 Off Road Guided Tours in the heart of the Scottish Highlands
We offer fantastic Off Road quad biking and 4◊4 experiences in some of the most scenic parts of the U.K. With nearly 50,000 acres at our disposal we can offer something for everyone.

With one, two and three and half hour trips you will be guided through Ancient Caledonian forests, head in to the hills or follow the rivers with their raging rapids and waterfalls, we can even throw in Scottish Baronial castles. We can offer it all in the most stunning setting that Scotland has to offer.
The Old Filling Station, Camus Cilean, Kinloch, Laggan PH20 1BX tel: 0845 094 5513
---

Aonach Mor
Let Britains only mountain gondola transport you effortlessly to 650m. Meander along the mountain trails to the panoramic viewpoints, then relax in the restaurant and bar with breathtaking views
Torlundy Fort William PH33 6SQ
---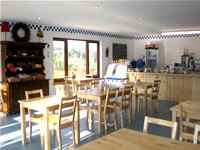 Lochaber Farm Shop Crafts and Cafe
Excellent food, excellent service and a fantastic location.

Home made cakes and a varied specials board, well worth a visit.

For Fine Local Produce

Lochaber Farm Shop, Crafts and Cafe is set in the shadow of Ben Nevis, 5 miles North of Fort William. We sell some of the best local produce that Lochaber has to offer . Come and have a look at our range of our own fresh and frozen meats, eggs, vegetables, cheeses, preserves, much more! Enjoy lunch or a fair trade coffee in our Cafe looking up to Ben Nevis.

We also stock a good range of wholefoods, organic, gluten free and environmentally friendly products. Browse through the wonderful crafts from a wealth of very talented local producers. We also stock a range of affordable gifts and jewellery.

Lochaber has so much to offer come and see

We offer good quality local produce in a beautiful setting. A warm welcome awaits you, away from the hustle and bustle of the high street

Closed Mondays
Lochaber Farm Shop Unit 5 Lochaber Rural Complex Torlundy Fort William PH33 6SQ Tel/Fax: +44 (0) 1397 708686

---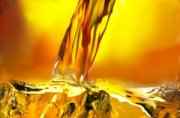 Ben Nevis Distillery
When you are visiting Fort William, come on in for a guided tour around our 178 year old whisky distillery, meet a giant of a man, Hector McDram, visit our whisky shop and restaurant then take a dram with us and savour the Uisge beatha - the water of life.
BEN NEVIS DISTILLERY (FORT WILLIAM) LTD Lochy Bridge - Fort William - PH33 6TJ
---
Inverlochy Castle
One of Scotlandís famous castles

When visiting the Fort William area do stop off to look around Old Inverlochy Castle. Although now a ruin this was one of the most important castles in Scottish history and has been the backdrop for two major historical events, the first and second battles of Inverlochy.

The moat that surrounded the castle has long gone but the location at the western end of theGreat Glen and natural defensive postion against the River Lochy gave Inverlochy castle a superior advantage. The old Military Road built by General Wade passed right by the castle and can still be followed back in to Fort William.
Inverlochy Fort William, Scotland
---

Treasures of the Earth
Welcome to Treasures of the Earth, Europeís finest private collection of Crystals, Gemstones and Fossils.

You will be amazed by this incredible display, which took nature more than 500 Million years to create.

Housed in an atmospheric simulation of caves, caverns and mining scenes, you will find crystals over a meter tall and geodes over 7 feet tall; fossilised remains from tiny insects trapped in amber to vicious prehistoric monsters like our fossil Mosasaur.

See real Gold and Silver, ancient Petrified Wood, Rubies, Diamonds and Emeralds.

Learn about the largest Gold Nugget ever discovered and the History of the Scottish Gold Rush, and watch crystals magically change colour and glow in our UV Cave.

Come, experience the magic, and wonder which will leave the whole family in awe.
Corpach Fort William PH33 7JL
---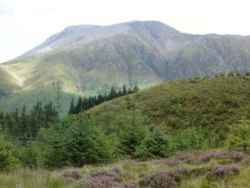 Ben Nevis Visitor Centre
The Glen Nevis Visitor Centre is situated 1.5 miles along the Glen Nevis road from the Nevis bridge mini-roundabout. Here you will find information on walking and the local area. There are toilets and a shop where you can buy essentials, such as maps and snacks or a gift to remind you of your visit. The grounds around the centre have parking for approximately 80 cars and there are lots of places to picnic beside the riverside. The Visitor Centre bridge allows you to cross to the other side and you can either follow an enjoyable walk along the riverside or continue onto the Ben Nevis track.
Glen Nevis Fort William PH33 6PF
---
The Jacobite
Fort William to Mallaig

Running May - October

Please visit their web site for more information and to book
Fort William Scotland
---
Glenfinnan Viaduct
The 21-arch single track viaduct was one of the largest engineering undertakings using concrete without reinforcing when it was built by Sir Robert McAlpine.

Glenfinnan Viaduct forms part of the Mallaig extension of the West Highland Railway which was constructed between 1897 and 1901.

Built entirely of concrete, the viaduct consists of 21 arches, each spanning 15m and has a maximum height of 30m offering spectacular views down Lochaberís Loch Shiel.

According to myth, during construction a cart-horse and driver were killed when they fell into one of the piers while dumping their load, and were buried in the concrete. Recent research has shown that the incident happened at Loch Nan Uamh Viaduct, further down the line, near Arisaig, and the driver survived. Memorial plaques are at the latter viaduct and at Glenfinnan Station Museum.
Fort William Scotland
---
Glenfinnan Monument
Framed amid typically spectacular Highland scenery at the head of Loch Shiel with sweeping glens as a backdrop, stands this poignant monument to the final Jacobite Rising. The lone kilted highlander atop the 18m high column surveys the land, where the Highland way of life was soon to be cruelly extinguished.

A Visitor Centre tells the full story of the í45. Come along, take in the view and prepared to be stirred by this tumultuous chapter in Scotlandís history which could well have been a global turning point.
Fort William Tel. 0844 493 2221
---
Abbey Cottage
Fort Augustus
Inverness-shire
PH32 4BD Scotland
tel: 01320 310 524
E-mail: info@lochness.biz
Lochness.BIZ